Update from the Club Managers Group - June 2023
9 June 2023
Circular 23-031
Relevant for Club Management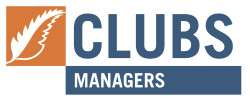 Your managers group advisory board met recently, so here's a catch up on where we are.
2023 Club Managers Conference
This year's conference has been confirmed for Porirua Club to be held on Wednesday 4th & Thursday 5th of October. The format will be very similar to previous events, with a welcome and networking session on the Tuesday afternoon (3rd October) followed by full on days on the Wednesday and Thursday ending with the Conference dinner Thursday night.
To assist in getting the information most relevant and topical that Managers are seeking, can you email keith@clubsnz.com your top 5 areas that you would like to see covered. (By the 23rd of June, so we can approach relevant providers). An accommodation list will be provided shortly.
2024 Club Managers Conference
The 2024 Managers conference will be held in Australia in conjunction with the AGE and associated Club Tour of Coastal New South Wales. With the assistance of Clubs NSW this trip will be scouted out this year to ensure it is going to give the group appropriate Clubs to Visit. The Tour will be added on to the front end of the AGE, starting from the Gold Coast and ending in Sydney for the Gaming Expo. The Itinerary will look a bit like:
Thursday
Coolangatta - Twin Towns, Coolangatta Surf and possibly Tweed Head Bowls (if we can fit it in - big club with a lot going on with bowls)
Friday
Ocean Shores Country Club, Bangalow Bowling Club, Cherry Street Sports Ballina and Ballina RSL.
Saturday
Iluka Bowls (Club Iluka), Grafton Ex-Services, Woolgoolga Diggers, Coffs-Ex- Services, Coffs Harbour Surf Club
Sunday
Nambucca RSL, Southwest Rocks Country Club, Kempsey RSL, Crescent Head Country Club, Westport.
Monday
Port City Bowling Club, Club Taree, Club Forster, Wests Newcastle, Belmont 16's
Tuesday
Swansea RSL, Doyalson Wyee RSL (The Doylo), Mingara Recreation Club,
Back to Sydney
There is still a lot of work to do but gives you an indication of what we are looking at setting up. The aim will be to have all information and costs to the Clubs by early November.
Employment Assistance
Vince will be meeting with Abbotts insurance late May to discuss this issue and possible assistance for Manager's.
Mid-Year Gatherings
It is the intention of the Advisory group to hold regional events in the next couple of months, this will include an educational aspect and networking opportunity, although these will be regionalized, Mangers are welcome at any of the events.

South Island Wednesday 5th / Thursday 6th July at the Hokitika Club

Lower North Island Friday 30th June at Upper Hutt Cossie Club

Mid North Island

Upper North Island Wednesday 5th July at Remuera Club 11am

Further details will be sent directly to Clubs in those regions.
Managers Group Invoices
It is that time of year where we issue invoices to Clubs New Zealand members to renew your membership of the Clubs New Zealand Club Managers Group. These were sent out at the beginning of May; if you have not received or your wish to join the group, please contact michelle@clubsnz.com to get this sorted for you.

Our annual subscription of $125.00, payable by Clubs, covers the administration of your membership and by renewing ensures your eligibility for your management personnel to attend our annual events, training seminars and numerous networking functions around the regions.
If you have any thoughts, queries, suggestions please don't hesitate in contacting a representative of the group:
Vince Gardner (Chair) vince@timaruclubs.co.nz
Steve Flint steve@howickclub.co.nz
Iain Craw generalmanager@petoneclub.co.nz
Trudy Marshall trudi@kaiapoiclub.co.nz
Neil McDowell (Board Rep) club.manager@iwmc.co.nz
Keith Ballantyne (National Office rep) keith@clubsnz.com
Regards Vince