Member Draw Software
7 July 2022
This week Leigh has been taking another look at member draw software and there are a lot to choose from. Admittedly many are very basic, but he tested a few of the better offerings and one that stands out as having great features for the $$$ is Club Raffle.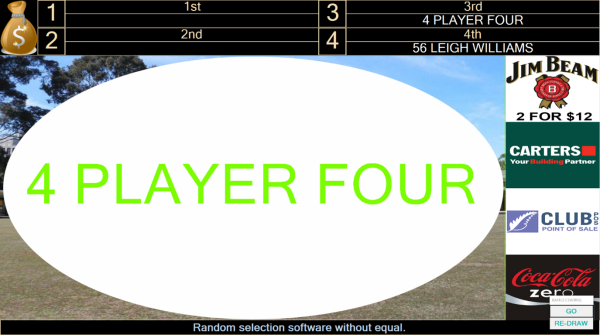 Now up to version 3.5 this software is packed with features to make your draws look professional including various themes and backgrounds. Easily set the number of winners to be drawn, redraw options, countdown to draw display, etc. It will even read out the winners for you. The ability to import a members list as a text file means you can create your list of potential winners from virtually any member database system including ClubPOS.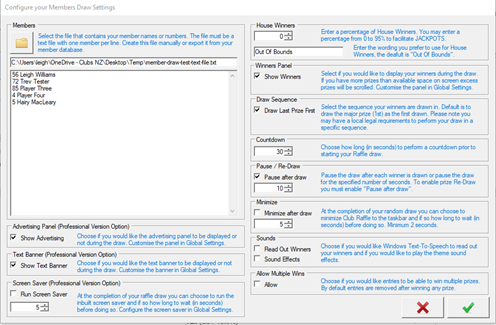 It has space for sponsors and advertising pics down the side, and on screen saver, if you want to use them, and can be personalised with your club name and any messages.

It runs on virtually any windows computer so could be a way to put that retired office pc or laptop to use. Just load the software and run a cable to your bar tv and you're away.
And its not just for member draws, you can also run raffle prize draws (or reverse raffles) from the same system.
Dave at Pragmatic Solutions is very helpful and has offered to work through any issues and is offering a 25% discount (NZ$180) until December. Please contact Dave directly on david@officebarn.com.au to take advantage of the discount.
He's also offered us a deal of 10 licences for $100 each so contact Leigh directly if interested and we'll see how we go for numbers.