Clubs New Zealand 2023 Conference, AGM & EXPO - WRAP UP
23 March 2023
Circular 23-019
Relevant for Conference Delegates, Club Officers and Management
The Clubs New Zealand 2023 Conference, AGM & EXPO was held from the 16th through to the 19th of March hosted by the Hornby Club. The Clubs New Zealand Conference, AGM & EXPO gives clubs from right across New Zealand the opportunity to come together, enjoy each other's company and learn about fantastic opportunities, new ideas and more.
We would like to thank everyone who attended conference this year and we would like to extend a huge thank you and congratulations to the Hornby Club for being fantastic hosts. The entire Hornby Club team went above and beyond to make sure delegates and guests were welcome and we cannot thank them enough.
Below is a wrap up of the 2023 Conference & AGM and where possible we have included PDF versions of the speaker's presentations for you to view. Photos will be loaded onto our Facebook page shortly and we encourage you to share any snaps you have.
THE QUIZ
This years conference, AGM & EXPO started with plenty of laughs, good food, great company and the chance for clubs to take out the title of smartest club in the land, before the proceedings even began!
After claiming the #1 spot, the team from Taradale & Districts RSA had the chance to go head to head with The Dark Destroyer, Shaun Wallace who joined us live via zoom. It was a close chase, but Taradale came out victorious and proved they deserve the title of smartest club in the country.
Thank you to Brendan at Believe it or Not Quiz, what an amazing way to start the Clubs New Zealand 2023 Conference, AGM & EXPO.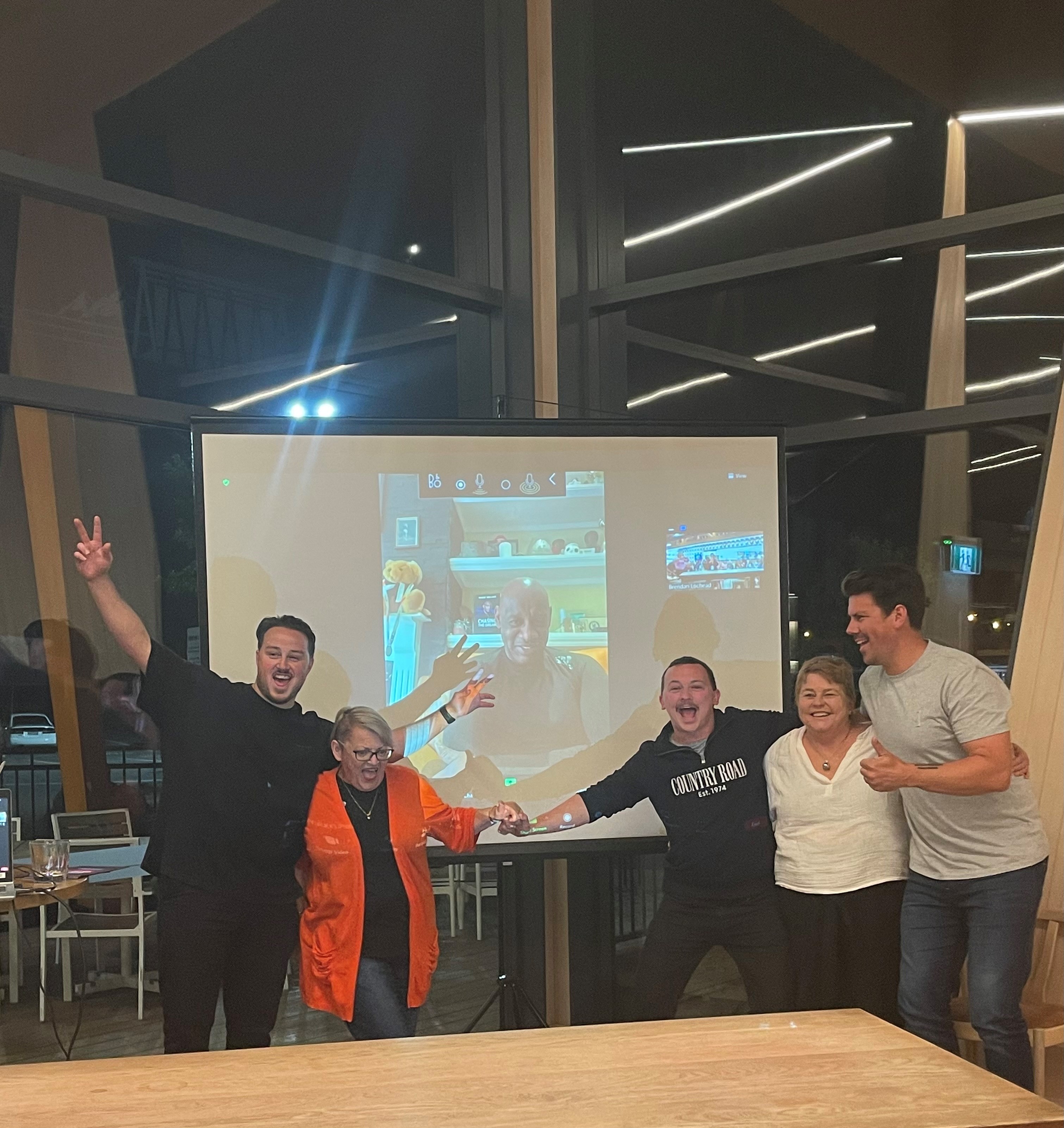 CLUBS NEW ZEALAND HOSPITALITY EXPO
This year's expo took place on Friday 17th March and featured a wide range of exhibitors. The expo provides a wonderful opportunity for delegates to get face to face with our industry supporters and see first-hand how their products and services can benefit your clubs.
If you didn't get a chance to touch base with all our wonderful exhibitors or want to continue the conversations, you can click on the logos below to find out more information on the exhibitors and contact information.
CLUBS NEW ZEALAND 2023 CONFERENCE & AGM WRAP UP
Judge Stephen O'Driscoll
THE BIGGEST SHAKE UP IN 114 YEARS
Judge Stephen O'Driscoll presented to delegates on the Incorporated Societies Act 2022 with a particular focus on disputes, disciplinary hearings and due process.

The new act sets out that the procedure for resolving disputes and other grievances between members and the society must be documented and set out in the constitution, additionally those procedures must also be consistent with natural justice.

The session walked delegates through natural justice, the issue of bias and what a fair hearing looks like.

The judge did provide some advice (not legal advice) suggesting that clubs would benefit from adopting standard disciplinary procedures, noting that natural justice applies irrespective of the size of your association.

DOWNLOADS

Download Judge Stephen O'Driscoll's Power Point Presentation here
Craig 'Wiggy' Wiggins
WHATEVER WITH WIGGY
Wiggy's presentation was impactful, using his personal experience as a mental health advocate within the rural sector, to help club delegates identify how they can support their staff and their communities.

Wiggy provided guidance on connecting with our people and communities, such as the use of the acronym 'CHUR'

Connect
Hear
Uplift
Reassure and Refer

He then went on to discuss ways that clubs can empower their communities:

Strong People = Strong Communities

Strong Communities = Strong People

Clubs New Zealand will be looking to work further with Wiggy, in meantime clubs can find more information by visiting www.whateverwithwiggy.co.nz or visiting the Whatever with Wiggy Facebook page
Paula Bennett
OPPORTUNITIES FOR CLUBS
Paula Bennett brought fun, attitude and laughs to the Clubs New Zealand 2023 Conference.

Paula used her story to talk to delegates about resilience, attitude, courage and staying true to yourself.

Paula's advice to clubs was simple, invite your MPs into your clubs whether they are Nats, Labour, Greens whatever, they need to know what things they are doing, that are impacting your ability to operate and support your community.

Be prepared, MPs and Councillors can only take on board so much information, so have your top 3 things that you want them to take away when they walk out the door.
Marianne Doyle
MEMBER ENGAGEMENT TRENDS
Marianne is very passionate about Member Engagement and if you took anything away from this presentation, it is that your digital communications should be an extension of your customer service.

Marianne discussed the types of data we should be collecting and how we can use that information to send clever, data driven communications to make sure our messages get to their intended audience. DATA IS KING.

Many clubs swear by their send to all, weekly 'what's on' communications, but, are these messages getting read by the people that need to read them or is there a data driven way that we can distribute this information that will result in more bums on seats?

Marianne then talked about different types of messaging such as reward, sales and love/thanks and creating a member journey using your digital communications.
CLUBS NEW ZEALAND 2023 ANNUAL GENERAL MEETING
Before the AGM begun we were joined by Jarrod True of True Legal Ltd to discuss the Class 4 Gaming Landscape. Jarrod's presentation looked at the DIAs current enforcement focus. He discussed the 37.12% profit obligation and the recent successful test case, where Clubs New Zealand supported the Havelock North Club regarding the 37.12% requirement and covid-related disruption.
Jarrod then talked about the venue manager prosecution, which led into the new harm minimisation regulations. The DIA have changed from a supportive, education first regulator to one that has adopted a narrow view and intimidation tactics. Don't be bullied! Seek support and information, contact Clubs New Zealand or Jarrod if something doesn't seem right.
Download a copy of Jarrod's PowerPoint
Following Jarrod's presentation, Clubs New Zealand President, Terry Ray welcomed attendees and officially opened the Clubs New Zealand 2023 Annual General Meeting.
A special presentation was made to outgoing board members, Bryan Ferguson and Roly Reardon recognising their service to Clubs New Zealand.
Minutes from the Annual General Meeting will be loaded onto the Clubs New Zealand website as soon as they are available.
FUTURE CONFERENCES
The Clubs New Zealand 2024 Conference and AGM will be held in Auckland from 14th - 17th March 2024. More details will be made available as soon as possible.
SPECIAL THANKS
As mentioned before a huge thank you to Kevin Cole, Tim Marsh and the entire team at Hornby Club for helping and supporting Clubs New Zealand in delivering a fantastic Conference & AGM.
And finally, a big thank you to our conference partners, without these guys our conference would not be possible!