ClubPOS Tips and Tricks: Setting up an automatic Happy Hour Discount
17 May 2022
ClubPOS is a point of sale system for Clubs in New Zealand. ClubPOS is easy to operate and manage with full inventory control, staff timeclock, liquid stocktakes and management reporting.
This news series will highlight features of the ClubPOS system with easy to follow tips and tricks.
For more information on ClubPOS please visit www.clubpos.co.nz or contact Leigh on leigh@clubsnz.com
Setting up an automatic Happy Hour Discount
If you want some of your prices to be discounted for a particular time period, you set this up using the Price Lists & Price Shift. You can setup multiple price lists for members discounts, happy hours, etc.
1. First setup the price shift schedule.
Click on 'Explorers' then 'Price Lists'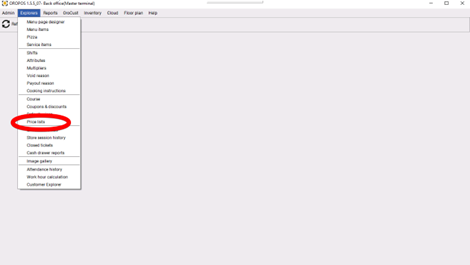 2. Click on the Price Shifts Tab then click 'Create new'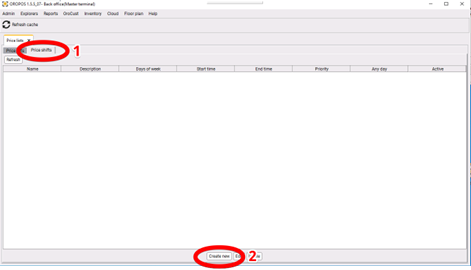 3. Give it a name (and description) and select the times and days you want the Happy Hour Discount to be active, then click 'OK'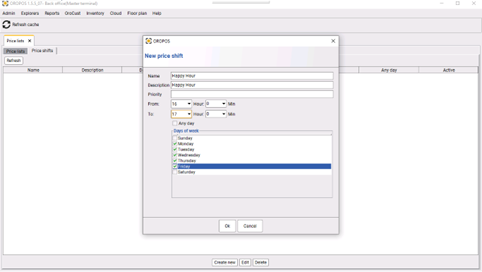 4. Click 'Refresh Cache' and then click the Price lists Tab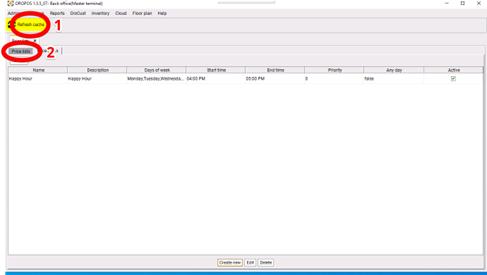 5. Click 'New' to create a new price list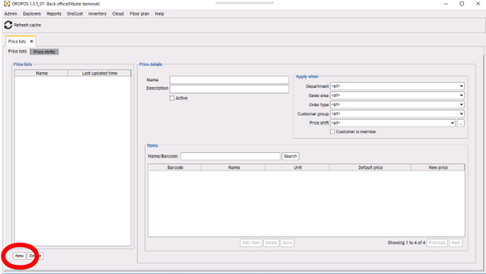 6. Give it a name (and description), then click the Price shift dropdown and select the name of the price shift you just created, then click 'OK'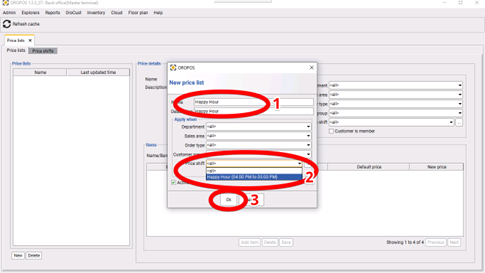 7. You should see the details for the Happy Hour that you have created. Click 'Add item' to begin entering product happy hour prices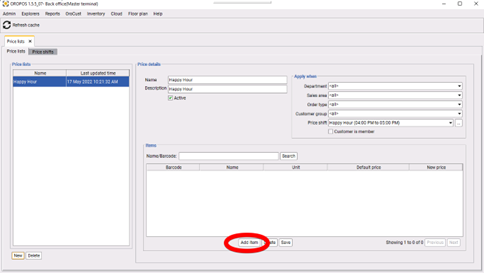 8. Search for a product, select a group of products, or just tick 'Select all' to create a list with all products, then click 'Select'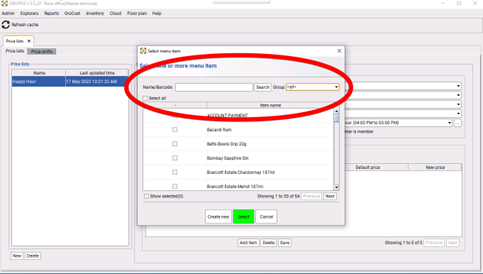 9. Go through the list and change all the prices you want to discount in the New price column, then click 'Save'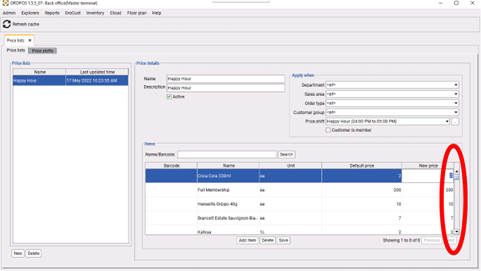 10. It should say Saved Successfully if every thing worked. Click 'OK'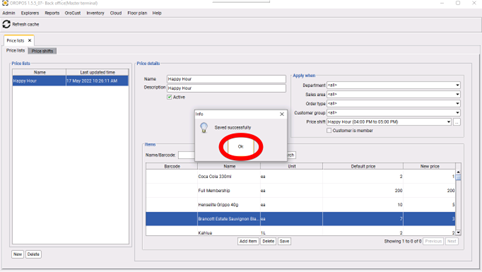 11. You may need to click the 'Refresh' button in the sales screen on your POS Terminals