Update from the Club Managers Group
1 March 2023
Circular 23-013
Relevant for Club Management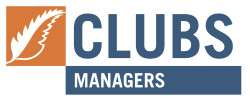 Firstly, our thoughts go out to our members and those impacted by the recent weather events. We know that you will have a lot on your plates at present, but please look after yourselves and ask for help if you are struggling.
Recently the Manager's group had a first zoom catch up for the year, major points out of it are as follows:
Managers Conference 2023
Although we were scheduled to attend AGE by the 3-year rotation, it was the belief of the group that due to the economic climate over the last couple of years and this year, that the visit to Australia be put off till 2024. This will also enable planning for an "Rural NSW Club Visit" add on.
Managers Conference will therefore be held at Porirua Club October 3rd to 5th. Thank you to Lisa and the team at Porirua for hosting.
Other points
Annual Subscription to be $150 per club, as approved at Whangamata. This will be invoiced 1 April.
Regional Events - agreement was made that the managers group should facilitate more events for Managers to network on a regional basis.
Possible (un-PC) addition to the social networking.
Employment Support for managers seen as a key development area.
Management opportunities and shared learning also seen a development area.
Bimonthly Managers group meetings last Thursday of January, March, May, July, September, November
If you have any thoughts, queries, suggestions please don't hesitate in contacting a representative of the group:
Vince Gardner (Chair) vince@timaruclubs.co.nz
Steve Flint steve@howickclub.co.nz
Ian Craw generalmanager@petoneclub.co.nz
Trudy Marshall trudi@kaiapoiclub.co.nz
Neil McDowell (Board Rep) club.manager@iwmc.co.nz
Keith Ballantyne (National Office rep) keith@clubsnz.com
Regards Vince