Preferred Payroll Supplier for Clubs New Zealand
26 July 2021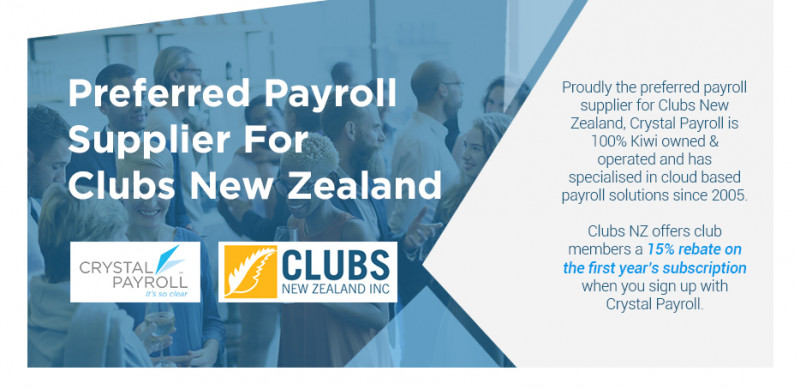 Why Crystal Payroll?
Peace of Mind – Crystal Payroll is always up-to-date with the latest legislation. As a Crystal Payroll user, you don't need to do anything as any changes to legislation are implemented for you automatically.
Safe & Secure Data Storage – Strict encryption safeguards that exceed industry standards, ensuring data is completely secure, backed-up automatically and stored off-site within New Zealand.
Worry Free Automatic Payday Filing – Crystal Payroll automatically submits your payday filing on-time for you.
Free NZ Based Support – Our friendly support team is only a phone call away. They have an in-depth knowledge on NZ payroll legislation and know our system inside out. This service is absolutely free to all our customers.
Moving from a different payroll provider? – You don't need to leave your payroll data behind. We can import your data into Crystal Payroll.
There are heaps of reasons why you should move to Crystal Payroll. Here's what Mike McNab and Anit Patel of Chartered Accountancy firm DFK Oswin Griffiths Carlton have to say.
To find out how Crystal Payroll can help you, feel free to contact Dale Rose on 020 480 0124 or email him at dale@crystalpayroll.co.nz.