Greetings from Crusader Isolation
28 April 2020
Well where did the last 4 weeks go and how quickly did this thing explode?
It has been interesting watching how various clubs have dealt with the situation we have found ourselves in. Some clubs have remained in close contact with members from virtual membership draws, virtual bands on a Saturday night, to virtual social gatherings of sub sections, meal deliveries to older members and staying in touch through social media. On the other hand no doubt we have had some clubs that have taken the opportunity to take a break and recharge the batteries, as we all know we work in a stressful business that has many potholes, and we have just gone through the biggest one yet.
In this situation there is no "template" or right and wrong, we have had to make it up as we go, but we may be a lot smarter by the time the next one comes a long.
With the start of the lifting of restrictions, we can now get a jump start on getting back to what will be a very different playing field for the future or until they manage to find a cure. You can now access your club's with a view to getting prepared for business under different levels. For those looking to do home delivery service under Level 3, well done, its not going to be for everyone but you can be using the time to do many things for example;
Start engaging with members for a return.
Contact the older members to make sure they are OK (you may have already been doing this).
Get your staff back on board (have that Staff meeting you have always wanted to have, talk to them about a return to work, what it's going to look like etc).
Train your staff, brain storm ideas with them, engage with them and they will be a stronger team.
If you are making changes within the structure or making staff changes, remember process, process, process and engagement before you do anything.
Take the time to rearrange furniture (social distancing).
Getting your contact registers ready.
Spring Clean, paint the grubby wall that gets on your nerves, tidy up (most exec aren't working either) but remember your safety measures
Clean the carpets (get a rug doctor from the supermarket)
For those with a year end date of March, get it done now without the usual distraction of normal trading.
Plan, Plan, planning is easier when no ones in your ear every 5 minutes
This has been stressful for everyone and it will have an impact on clubs, but I think we have an opportunity to come back strong (we don't rely on the tourist trade), we have strong memberships and they will be looking to utilise places they deem as safe….US
One thing that I did hear of prior to the lockdown and remember this is and was, all new territory for clubs. Was a club that was restricting entry only to it's members (no guests allowed, even ones bought in by members). I can see both sides of this story but personally I think you will only create issues for yourself by adopting a similar policy going forward, if I was going to my club with my wife (not a member) and was told she couldn't come in with me, I would not ever be going back! Things are going to be tough enough without alienating authorised customers whom you have allowed before, so think carefully if the club wishes to go down that path.
A point for Managers & Committees if you have applied for the wage subsidy (hopefully most of you have) please get it recorded into your next minutes that the club applied for the subsidy…protection for all concerned.
Remember we are here to help and only too happy to assist where we can
Cheers Keith,stay Safe & Sane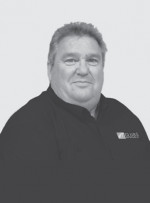 Keith Ballantyne
Clubs New Zealand General Manager - Southern

M: 021 285 1841
E: keith@clubsnz.com