Get onboard with the Clubs New Zealand mobile app
22 July 2021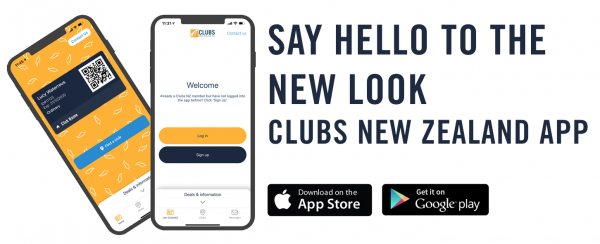 We would like to thank those clubs who have shared details of the app and/or have loaded your clubs membership list making it easier for your members to sign up.
The Clubs New Zealand App is all about helping you get more out of your membership and that is why we have listened to your feedback, and introduced a raft of improvements to the app, for a more seamless experience.
The club locator features an interactive map allowing you to easily see the clubs nearest you. Filters allow you to narrow your search results based on specific sporting interests or use the search to find a specific club. You can add clubs to your favourites list making it easier than ever to get in touch or use the favourites when planning your next road trip around New Zealand.
Visiting a club within the Clubs New Zealand family is a breeze with the digital membership card. Once you have signed into the app you will be able to show your in app digital membership card when travelling to other clubs or when shopping with one of our partners.
How do I get the Clubs New Zealand App?
Visit the Apple App Store or Google Play Store and search for Clubs New Zealand.
Alternatively use your phones camera to scan the applicable QR code below: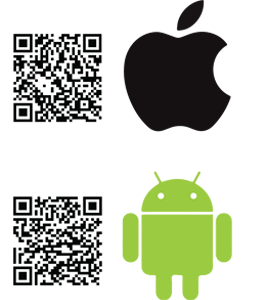 How do I sign up?
If you are already a club member but have never used the app before, open the app and tap "sign up".
You will need to enter your details into the sign-up form before creating a password. Once you have filled in the sign-up form tap "Sign Up".
Often, we are able to verify your membership straight away, however, sometimes we may need a little longer. If we are unable to verify your membership straight away the digital membership card will display a message advising you to Hold Tight! As soon as we have verified your membership with your home club, the digital membership card will update automatically for you.
We did identify a couple of bugs that was preventing the digital membership card updating for some users or caused the app to crash, these have now been resolved. Please remember that we are here to help members get signed up for and use the app so if there are any questions please reach out to National Office on 0800 4 CLUBS.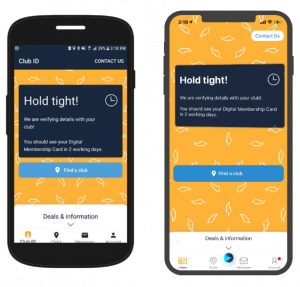 I've Used the App before, but I do not have a password
Open the app and click "Log in", you will see a link called "Don't have a password yet?" click that and enter your email and your preferred password and click log in.
This will take you straight to your digital membership card.
If you were logged into the app when it updated, you may find that it is currently displaying the Hold Tight! message. If this is the case navigate to the account tab and tap "Log out" if you are on Apple or "Sign out" if you are on Android. This will take you back to the home screen so that you can create your password
How do we make it easier for members to sign up?
Previously we have required clubs to share a whole heap of information with Clubs New Zealand in order for members to be able to use the app straight away, that has now changed.
The new update means we only need Clubs to share a simple membership list containing each members:
first name,
last name,
email address (if possible),
member number,
expiry date, and
membership type (if not "ordinary").
We invite clubs to give your members a jump start on signing up for the app by sharing your clubs membership list with Clubs New Zealand. Where we have a clubs membership list, your members will be able to sign up for the app and start using it straight away without us having to manually verify each members details with you over email - its a win-win-win situation.
Memberships lists should be emailed to lucy@clubsnz.com
More information and FAQs
We have created this quick guide that you can share with members to get them started.
Say hello to the new look Clubs New Zealand Mobile App
We have also updated the website FAQs and are here to help members transition to the new login method.