Cumulative Effect of Minimum Wage Increases and why your Cashflow has dried up!
20 April 2022
Over the last four years the minimum wage in New Zealand has increased from $16.50 to $21.20. These small increases, over time can have a big impact on your clubs bottom line.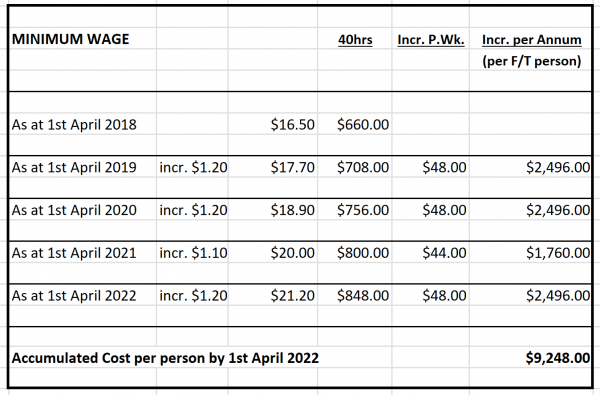 Common Scenario
Club Bowlo has two full time and three part time staff on minimum wage.
These staff were employed throughout the above period i.e. prior to 1st April 2018 and they're still employed at that club.
Two full time staff @$660 pwk in 2018 cost $68,640 pa.
One part time 25 hrs pwk, one part time 18 hrs pwk and one part time 21 hrs pwk costs $54,912 pa.
Total annual wages for these five staff in 2018 would have been $123,552.
From 1st April 2022 the annual wage bill for these 5 staff is:
Two full time: $88,192 and, three part time $70553.
Total annual wages for these same five staff is now $158,745.
An overall increase in wage costs to the club of $35,193 per annum.
Also consider that other staff above the minimum wage will now want an increase.
You can see the cummulative effect of apparently "small" hourly rate increases over time and the necessity to maintain your GP% margins in your trading areas.