Clubs New Zealand Cyclone Relief Fund
24 February 2023
Circular 23-010
Relevant for Club Committees and Management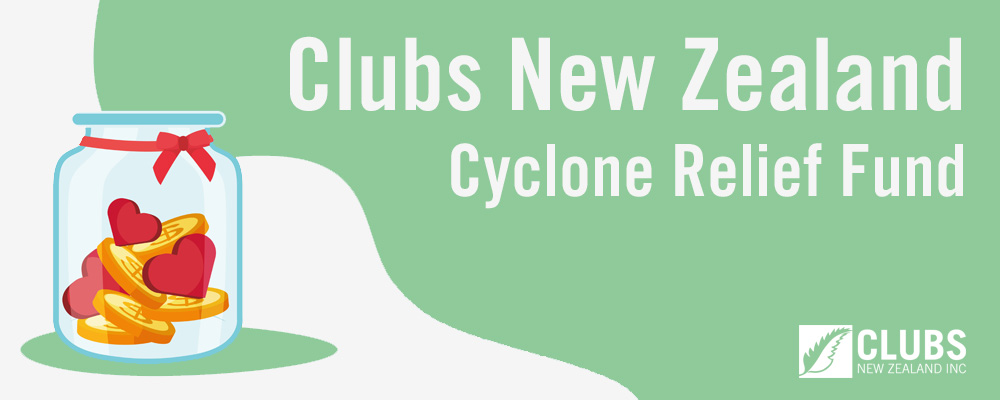 Clubs across New Zealand have expressed a desire to offer support to members of the club community that are experiencing first-hand the horrors of Cyclone Gabrielle.
It is humbling to be a part of such a caring community, and National Office is extremely proud to be able to facilitate and coordinate a cyclone relief fund for clubs affected.
The Cromwell Town & Country Club have kicked things off by donating $1,000 and would like to encourage other members to match their donation. We are also happy to receive non-financial offers of support which may include donations of stock or furniture for example, we will work with clubs on how to best deliver these to those in need.
Donations can be made to the Cyclone Relief Fund Account below:
Account Number: 03-0539-0213069-025
Please ensure that you include your club's name and Cyclone Relief as a reference.
Funds raised will be distributed among the clubs directly impacted by Cyclone Gabrielle. We are receiving regular updates from Clubs New Zealand Insurance, however, we invite clubs impacted by Cyclone Gabrielle to contact Clubs New Zealand directly, so that we can ensure all member clubs requiring assistance are able to benefit from the Clubs New Zealand Cyclone Relief Fund.
If you have any questions, offers or updates please contact the team at National Office by calling 0800 425 827 or emailing larry@clubsnz.com