ClubPOS Tips and Tricks: Setting up a Bar Tab (for a private function)
20 April 2022
ClubPOS is a point of sale system for Clubs in New Zealand. ClubPOS is easy to operate and manage with full inventory control, staff timeclock, liquid stocktakes and management reporting.
This news series will highlight features of the ClubPOS system with easy to follow tips and tricks.
For more information on ClubPOS please visit www.clubpos.co.nz or contact Leigh on leigh@clubsnz.com
How to set up a bar tab (for a private function)
Best way is to allocate some customer accounts for bar tabs. This will allow you to charge sales to the bar tab. You can start with a prepaid credit amount (if required), and add to the balance if a guest wants to contribute to the bar tab. You can check the balance at any time and print a report on the account sales.
(A) Create the Bar Tab
1. In Back Office click Orocust then Customer Explorer

2. Click 'Create new' at bottom of page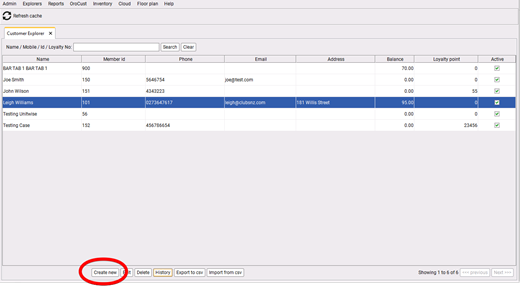 3. Complete the details for the Bar Tab using a member id that isn't (and wont be) assigned to a member. Call it BAR TAB 1, or even the name of the function. Set the credit limit depending on your requirements (0 if tab is prepaid and you want to know when it runs out).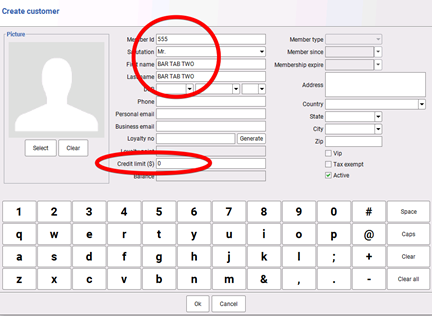 (B) Add a prepaid balance or add dollars to bar tab
1. In sales screen click 'ADMIN' category button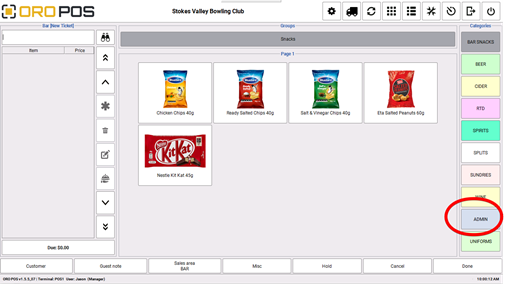 2. Click 'ACCOUNT PAYMENT' button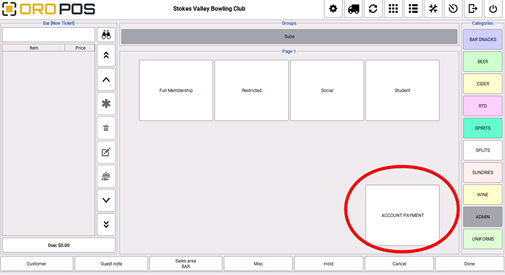 3. Click on BAR TAB account and click 'Select'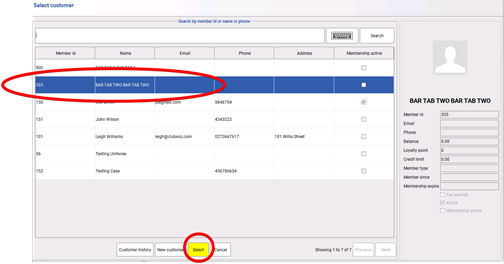 4. Enter amount and click 'Ok'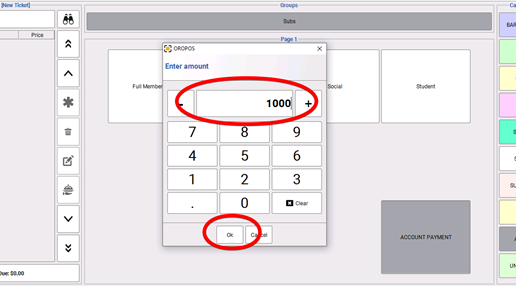 5. Click 'Due' and then finalise by cash or eftpos as usual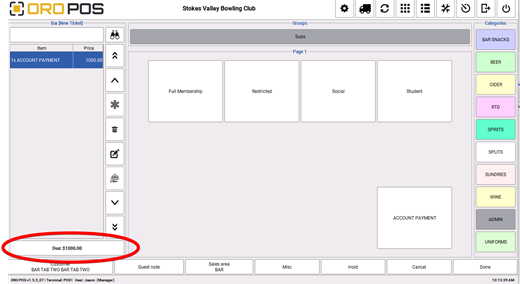 (C) Ring sales onto the Bar Tab
1. In sales screen, click 'Customer' (bottom left) then click BAR TAB account and click 'Select'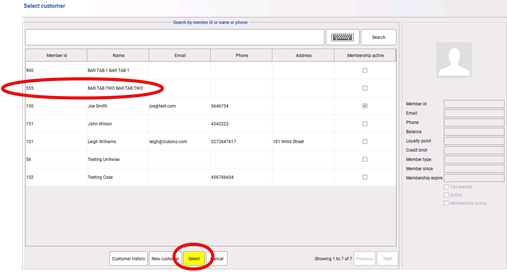 2. Ring up sales as normal and click 'Due'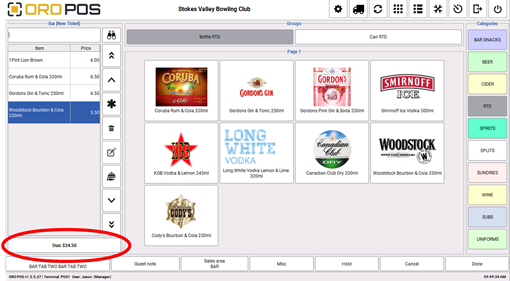 3. Click 'Customer Account' to finalise sale onto the bar tab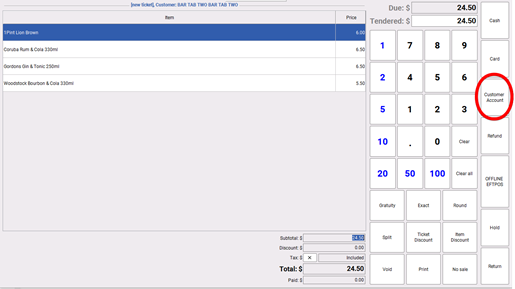 Balance will show every time you open the tab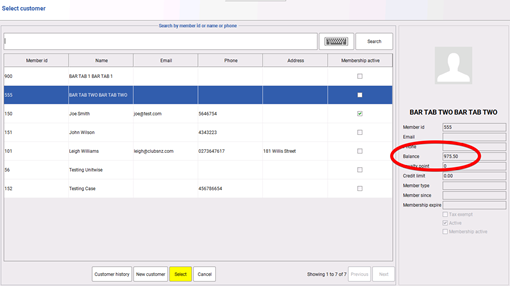 Print Report at any time
1. In Back Office click 'Reports' then click 'Customer account report'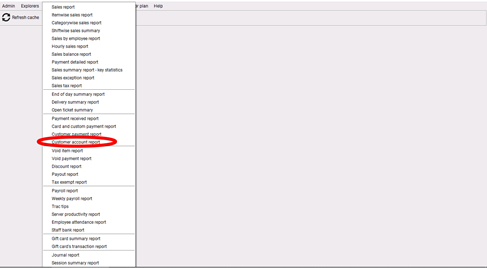 2. Enter BAR TAB Account number and click 'Go'