ClubPOS Tips and Tricks: Adding a prepaid balance to accounts/bar tabs for functions
4 May 2022
ClubPOS is a point of sale system for Clubs in New Zealand. ClubPOS is easy to operate and manage with full inventory control, staff timeclock, liquid stocktakes and management reporting.
This news series will highlight features of the ClubPOS system with easy to follow tips and tricks.
For more information on ClubPOS please visit www.clubpos.co.nz or contact Leigh on leigh@clubsnz.com
Adding a prepaid balance to accounts/bar tabs for functions
Often during functions they might want to put a prepaid amount on the tab, or add more money to the bar tab. This will allow them to keep buying products on the tab until the money runs out.
1. Click 'Customer' on bottom left of sales screen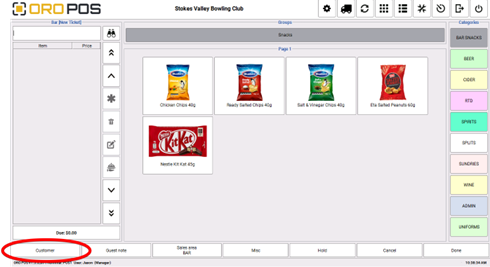 2. Select the Account/bar tab that you want to load an amount on to. Check that the Credit Limit is 0.00 so they cant spend more than the tab. Click 'Select' at bottom'. If the credit limit is not zero, managers can adjust this in Back Office.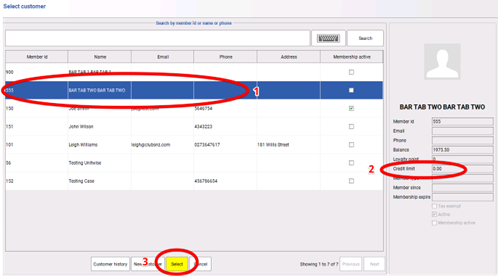 3. Click ADMIN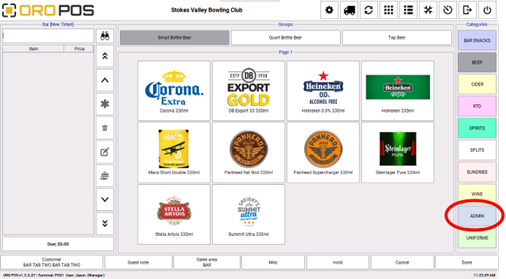 4. Click 'ACCOUNT PAYMENT'
5. Enter amount of $ to be added and click 'OK'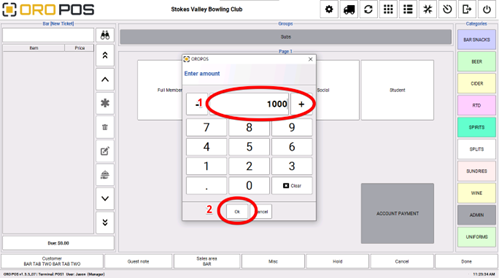 6. Click 'Due'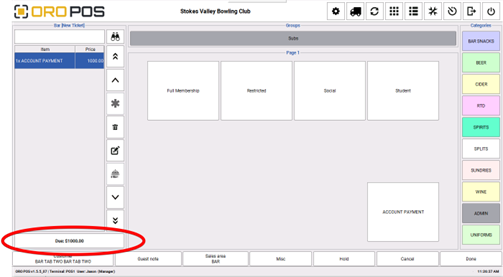 7. Select the payment type they are paying by (CASH, EFTPOS, etc)