Clubs New Zealand Road Show - North Island
15 August 2022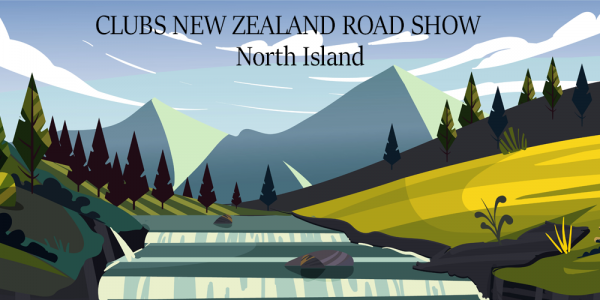 With the last two years heavily impacted by COVID restrictions and the cancellation of 2 of the last 3 AGM's, we are taking the show on the road to give Clubs the opportunity to catch up with the latest developments and meet with the team at National Office.
After two successful Road Show days in the South we are now heading North!
Where & When:
Palmerston North Cosmopolitan Club - Monday 15th August
Rotorua CT Club - Wednesday 17th August
Papakura Club - Thursday 18th August
Birkenhead RSA - Friday 19th August
Time:
Starting at 10.00am
What the day will look like:
Everything new politically;
The Incorporated Societies Act & constitution's:
Clubs New Zealand Trainings overview:
Latest offerings from our Business partners:
ClubPOS and APP - developments and opportunities.
Open forum and discussions.
We would encourage every club big and small to send a representative along reconnect, see what Clubs New Zealand are up to and have a bit of fun along the way.
Who Should Come:
Open to all Club representatives but we suggest Club President, Manager and other senior office holders.
Please RSVP to michelle@clubsnz.com or call 0800 425 827 for us to know numbers.
Please Note: We will need at least 5 clubs to confirm attendance for a date/venue to go ahead.