Clubs New Zealand Area Meeting - Wellington - Wairarapa - Horowhenua - Hawkes Bay - Poverty Bay - 16 October 2022
16 October 2022
The next area meeting for Wellington - Wairarapa - Horowhenua - Hawkes Bay - Poverty Bay is scheduled for 11am, Sunday 16 October 2022 at Club Hastings.
Please note that the date of the meeting has changed from the one initially provided.
The agenda for the meeting can be downloaded below.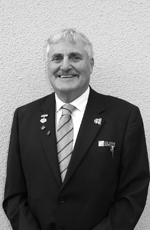 David Dalton
Wellington - Wairarapa - Horowhenua - Hawkes Bay - Poverty Bay
P: 04 526 7674
M: 027 447 5805
E: ddalton@xtra.co.nz