Clubs New Zealand Area Meeting - Wellington - Wairarapa - Horowhenua - Hawkes Bay - Poverty Bay - 14 May 2023
14 May 2023
The next area meeting for Wellington - Wairarapa - Horowhenua - Hawkes Bay - Poverty Bay is scheduled for 11am, Sunday 14 May 2023 at Porirua Club.
The Agenda for the meeting can be downloaded below.
Live Streaming
We have updated the link for the Area Meeting this weekend as per below. This will go live at 10.50am on You Tube.

https://youtube.com/live/ZDfb2310bOk?feature=share

There will be no chat facility on this format. If you have any questions or items to be brought up at the meeting, please email them to Dave prior to the meeting. If you have any questions arising from the meeting, please contact Dave for follow ups.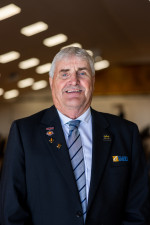 David Dalton
Wellington - Wairarapa - Horowhenua - Hawkes Bay - Poverty Bay
P: 04 526 7674
M: 027 447 5805
E: ddalton@xtra.co.nz
Porirua Club
Street address: Lodge Place, Porirua, 5022
Postal address: PO Box 50105, Wellington, Porirua, 5240
Phone: 04 237 6143
Fax: 04 237 6423
Email: manager@poriruaclub.co.nz
Website: www.poriruaclub.co.nz