Clubs New Zealand Area Meeting - Wanganui - Taranaki - Manawatu - 16 October 2021
16 October 2021
The next area meeting for Manawatu - Wanganui - Taranaki is scheduled for 10.00am on Saturday 16 October 2021 at the Waitara Town & Country Club.
The Agenda for this meeting can be downloaded below.
Please RSVP to Royce on 027 375 6192 or email roycetunbridge@gmail.com by Wednesday 13th October.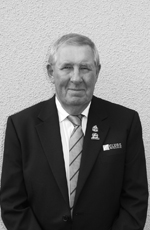 Royce Tunbridge
Wanganui - Taranaki - Manawatu
P: 06 344 2929
M: 027 375 6192
E: roycetunbridge@gmail.com
Waitara Town & Country Club
Street address: West Quay, Waitara, 4320
Postal address: PO Box 170, Waitara, 4346
Phone: 06 754 7139
Fax: 06 754 7139
Email: waitaratandc.club@xtra.co.nz
Website: www.waitaratandc.com