Clubs New Zealand Area Meeting - Nelson - Marlborough - Buller - West Coast - 26 Feb 2022
26 February 2022
The next area meeting for Nelson - Marlborough - Buller - West Coast is scheduled for 1.00pm on Saturday 26 February at the Nelson Suburban Club.
The agenda for the meeting can be downloaded below.
Please RSVP to the Nelson Suburban Club on 03 548 0247 or email chrissy@nzclub.co.nz by Friday 25th February for catering and seating purposes.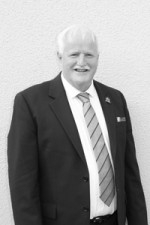 Graeme Olson
Nelson - Marlborough - Buller - West Coast Area Board Member
P: 03 755 7790
M: 027 232 73338
E: glolson53@gmail.com