Clubs New Zealand Area Meeting - Nelson - Marlborough - Buller - West Coast - 2 July 2022
2 July 2022
The next area meeting for Nelson - Marlborough - Buller - West Coast is scheduled for 1.00pm on Saturday 2 July 2022 at the Motueka Memorial RSA.
A full agenda and the previous minutes will be sent out soon but at this stage we are please to inform you that Judith Fairbairn from Abbots Insurance will be in attendance.

Please RSVP to the Motueka Memorial RSA on 03 528 9777 or email manager@motuekarsa.co.nz by Friday 1st July for catering and seating purposes.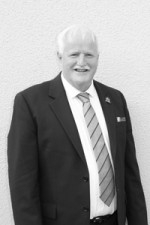 Graeme Olson
Nelson - Marlborough - Buller - West Coast Area Board Member
P: 03 755 7790
M: 027 232 73338
E: glolson53@gmail.com