Clubs New Zealand Area Meeting - Greater Auckland - 7 March 2020
7 March 2020
The next area meeting for Greater Auckland is scheduled for 10.30am on Saturday 7th March 2020 at the Mangere Cosmopolitan Club.
Please note Larry Graham CEO Clubs New Zealand will be attending.
The area meeting agenda can be downloaded below;
Please RSVP to Mangere Cosmopolitan Club on 09 275 7969 or email mccinc@xtra.co.nz by Friday 6th March for catering and seating purposes.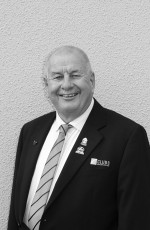 Roly Reardon
Greater Auckland
P: 09 537 3965
M: 027 491 2076
E: rolyglenisreardon@xtra.co.nz
Mangere Cosmopolitan Club
Street address: 96-100 Bader Drive, Mangere,, Auckland, 2022
Postal address: PO Box 201009, Mangere, Auckland, 2022
Phone: 09 275 7969
Fax: 09 275 7629
Email: mccinc@xtra.co.nz
Website: www.mccinc.co.nz