Clubs New Zealand Area Meeting - Canterbury - North Otago - 19 February 2022
19 February 2022
The next area meeting for Canterbury - North Otago (Canterbury) is scheduled for 11.00am on Wednesday 17 November 2021Saturday 19 February 2022 at the Hornby Club.
The agenda for the meeting will be presented on the day.
Please RSVP to Keith Ballantyne for numbers or questions: keith@clubsnz.com and 021 285 1841.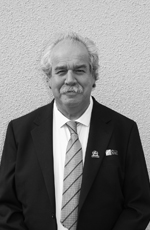 Maurice (Bones) Nutira
Canterbury - North Otago
M: 027 779 0611
E: bonesnutira@gmail.com
Hornby Club
Street address: 17 Carmen Road, Hornby, Christchurch, 8042
Postal address: PO Box 16014, Hornby, Christchurch, 8441
Phone: 03 349 9026
Fax: 03 344 4725
Email: gm@hornbywmc.co.nz
Website: www.hornbywmc.co.nz