Clubs New Zealand Area Meeting - Wellington - Wairarapa - Horowhenua - 27 January 2019
27 January 2019
The next area meeting for Wellington - Wairarapa - Horowhenua is scheduled for Sunday 27 January 2019 at the Johnsonville Club.
The Agenda for the meeting can be downloaded using the link below;
Please RSVP to Adrian at the Johnsonville Club 04 920 1786 or email manager@jclub.co.nz by Friday 23 January for catering. Please note at the last meeting it was confirmed a $20 meat or fish meal will be available.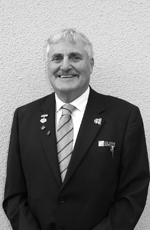 David Dalton
Wellington - Wairarapa - Horowhenua
P: 04 526 7674
M: 027 447 5805
E: ddalton@xtra.co.nz
Johnsonville Club
Street address: 1 Norman Lane, Johnsonville, Wellington, 6037
Postal address: PO Box 13-045, Johnsonville, Wellington, 6440
Phone: 04 939 8233
Fax: 04 939 1352
Email: manager@jclub.co.nz
Website: www.jclub.co.nz